Recreation &  Relaxation in the heart of Berlin: The Monbijoupark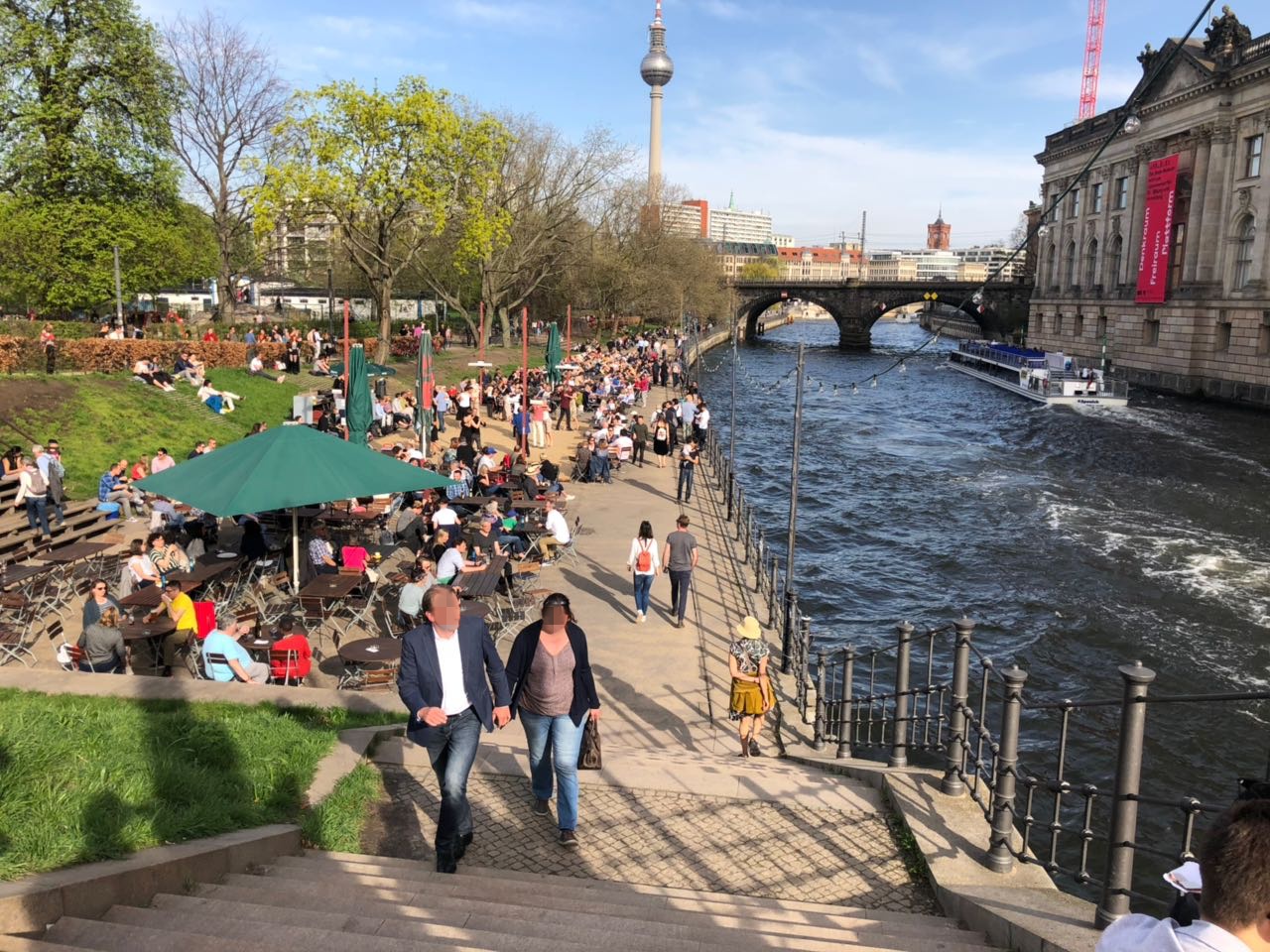 In Berlin – Mitte in the Spandauer Vorstadt is one of the most beautiful parks in Berlin, the Monbijoupark. Located in Berlin's popular nightlife and strolling district, the southern part of the protected green area connects the Spree with Oranienburger Straße and attracts numerous visitors every day. The Monbijoupark is popular with tourists and Berliners alike and is a popular excursion destination for all ages.
History of the Monbijoupark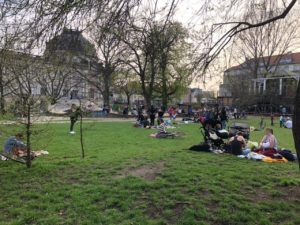 Until 1959 the pleasure palace Monbijou stood here, which was commissioned in 1649 by Elector Friedrich of Brandenburg for his first wife Luise Henriette von Orangien and built in rococo style. Friedrich I. left it to the last noble user, his mistress, the Countess von Wartenberg. The building was badly damaged during the Second World War and was not rebuilt under the GDR leadership because of its past as a noble palace. Instead, the site was landscaped and redesigned as an amusement park in 1962.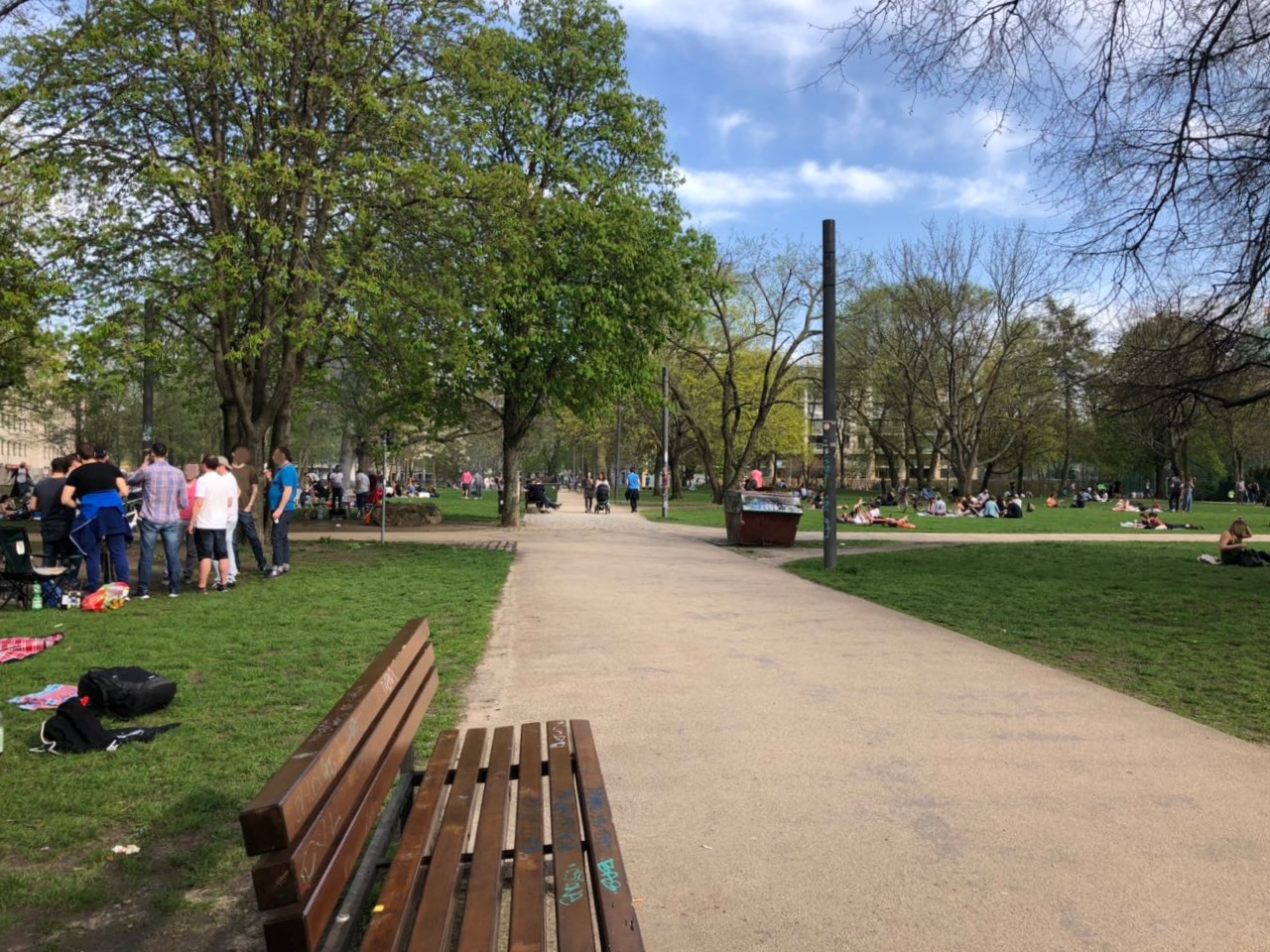 Vis-á-vis the Museum Island on the site of the castle Monbijou along the Spree the newly designed Monbijoupark was built. More and more projects were added to the park during the Cold War years, in 1960 a children's pool was installed and in 1974 a pavilion was installed and inaugurated. After the turnaround in 2000, the outdoor pool was extensively renovated and the guest pavilion demolished. From 2006 to 2007, the park was redesigned for 3.3 million by the famous Landscape Architects Office Lützow 7 and the nine-meter-wide waterfront was established.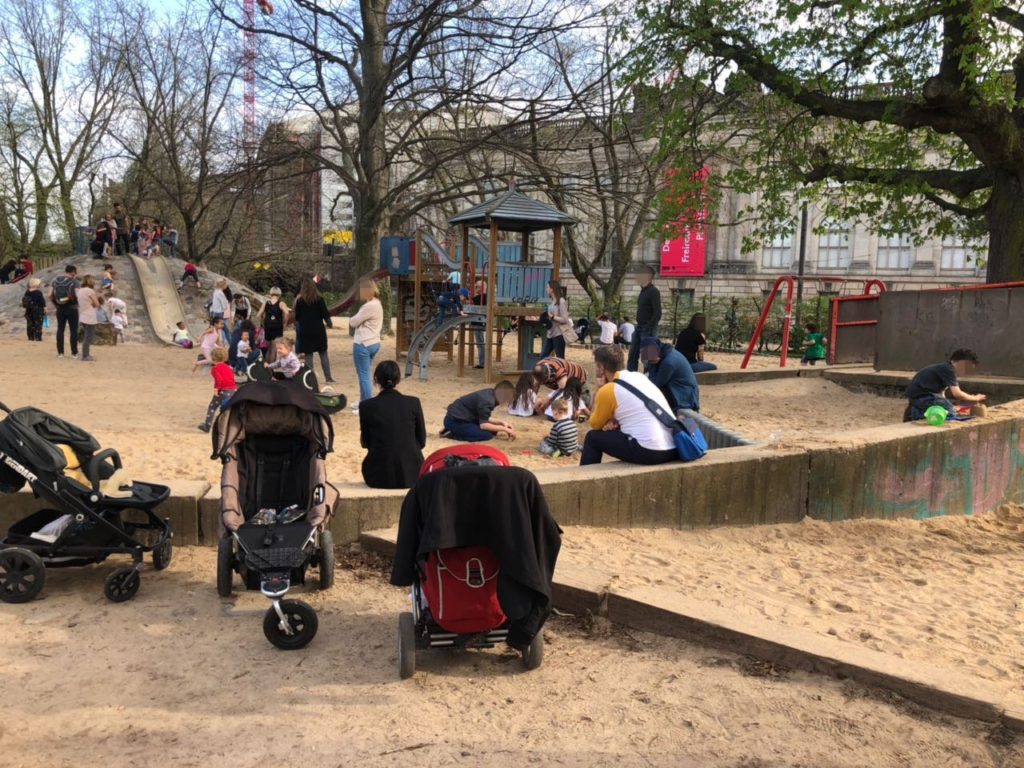 Other innovations include a bowl fountain on the corner between Oranienburger Strasse and Monbijoustraße and a bobsleigh mountain for the winter, as well as the Monbijou Bridge, rebuilt in October 2006, which connects the park with Museum Island and the Bode Museum. By removing the bushes, a clear view was created from Oranienburger Strasse almost as far as the Spree.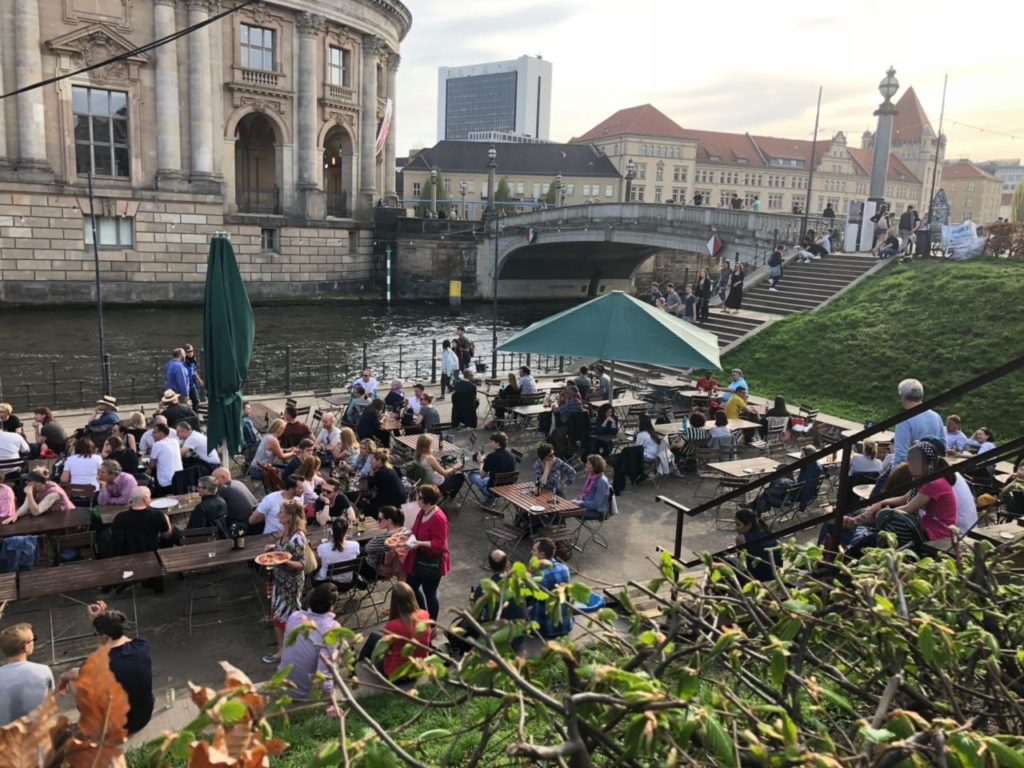 Monbijoupark contributes to Berlin's urban quality and makes the inner-city open spaces and water areas tangible and usable, offering both Berliners and tourists the opportunity to use the park in summer and winter alike. From here you also have the opportunity to explore the lively Oranienburger Straße with all its facets and offers.