Seperation & Union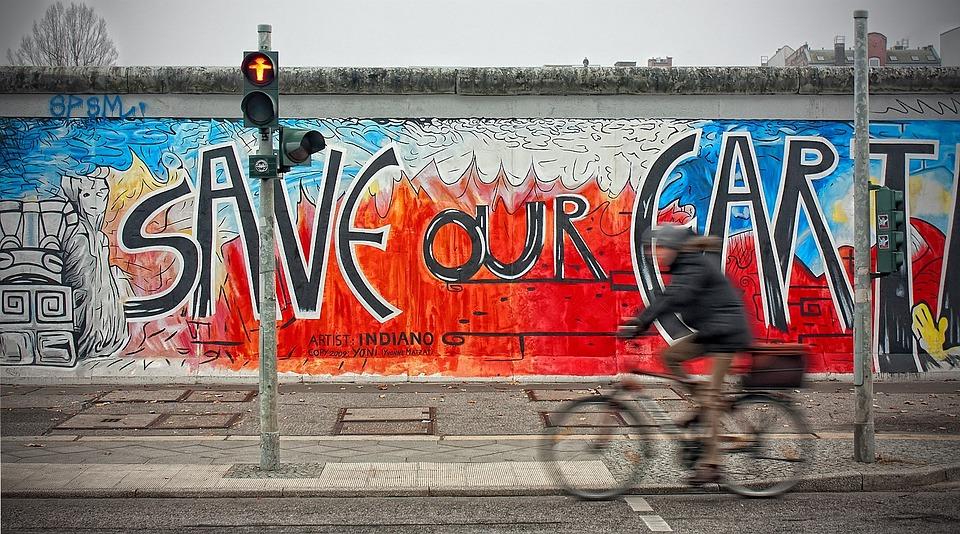 The East Side Gallery is located on the border between Berlin – Friedrichshain and Berlin – Kreuzberg. It is located in public space and can be inspected without charge. You can book special guided tours on the website. It is located on Mühlenstraße and connects Oberbaumbrücke and Warschauer Straße with Ostbahnhof. On a total of 1.3 Kilimeter you can admire 101 large-format pictures, which were painted or sprayed directly onto the wall out of joy at the fall of the Iron Curtain.
Unity symbol of Europe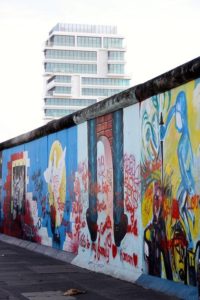 The East Side Gallery stands for the unity of Europe, the euphoria about the peacefully won freedom and the overcoming of persecution, spying, lack of freedom and the hope for a better human society. The wall section represents a central junction and a monument between the former divided East and West Berlin. Every year, more than three million visitors marvel at the various works of art.
The permanent open-air gallery runs along the Spree and is the only authentic monument of reunification, reflecting personal destinies, wishes and dreams of oppressed generations.  After the opening of the Berlin Wall in the spring of 1990, this section was painted and redesigned by a total of 118 artists from 21 countries.  Since 2009, replicas have replaced the originals as they had to be removed due to urban development.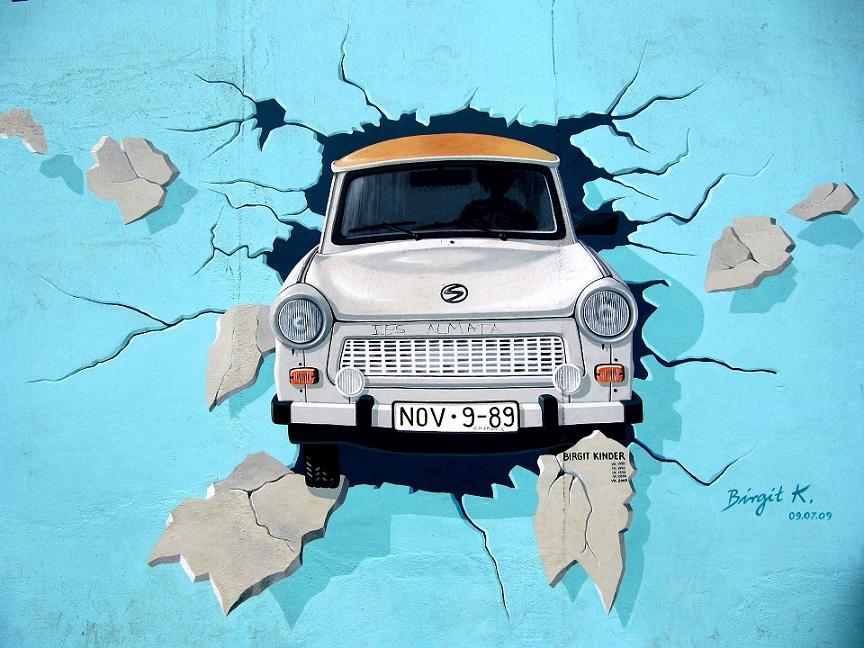 Electrifying and Free thinking Motif Design
One of the best-known motifs is Birgit Kinder's "Test the Best", which depicts a Trabant driving out of the Wall. Many parts of the wall have political motives, e.g. the flag of belonging of nations and religions. This section of the Wall shows a combination of the German, Israeli and Palestinian flags. Motives and signs like these are often associated with national pride, but they underline the importance of international aid and recognition and tolerance and acceptance of foreign and unknown cultures and ways of life.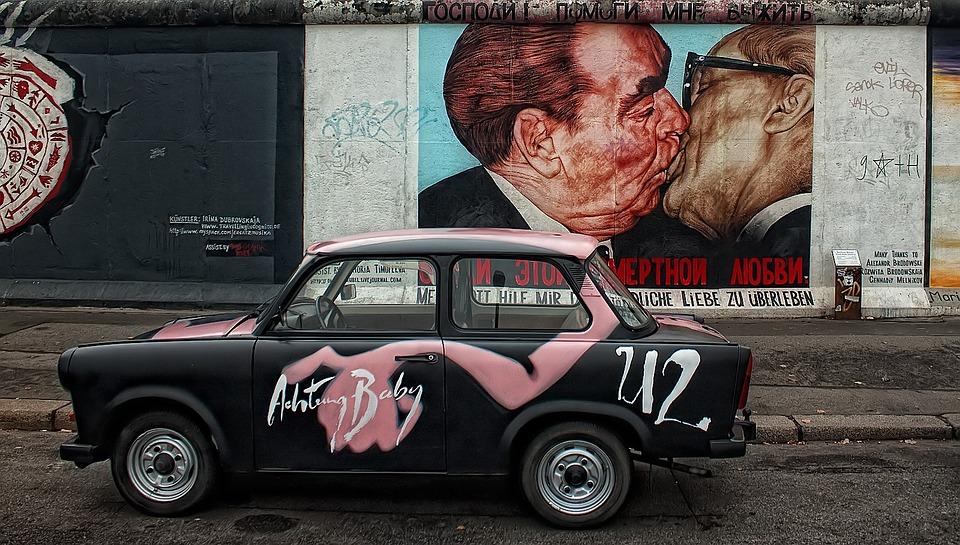 Another famous motif is "The Brother Kiss" by Dimitrji Vrubel, which still adorns numerous postcards. The different paintings represent the still electrifying and free-spirited atmosphere of Berlin, the stylistically varied illustrations underline political statements with surreal-looking pictures and colorful graffiti.