Rosi, Roses and Remmidemmi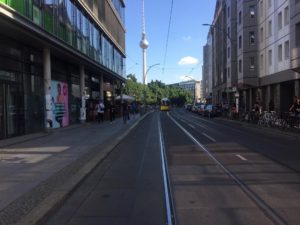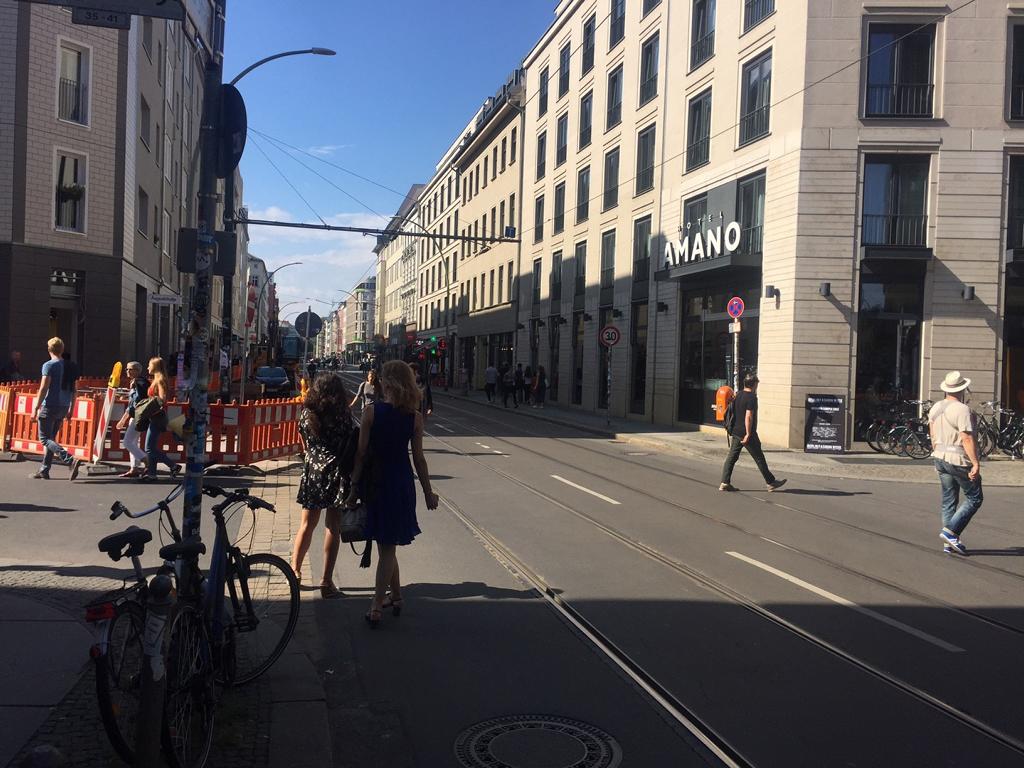 The Rosenthaler Straße in Berlin – Mitte connects the Rosenthaler Platz adjacent to the Prenzlauer Berg and the Volkspark am Weinberg with the Hackescher Markt and the associated Hackesche Höfe. On it are numerous restaurants, designer boutiques and cafes and forms, in addition to the Alexanderplatz, one of the most used promenade and shopping center in Berlin – Mitte.
Starting at Rosenthaler Platz, Rosenthaler Straße leads you along small, winding streets in Berlin – Mitte to Hackescher Markt. From Rosenthaler Straße you are also directly on Torstraße and Weinmeisterstraße, both of which, like Rosenthaler Straße, offer numerous shopping and dining opportunities.
Origins of Rosenthaler Straße
Already in the Middle Ages the Rosenthaler road had a special meaning, it was the connection way between old Berlin and the village Rosenthal. In the middle of the 17th century, the road was partially included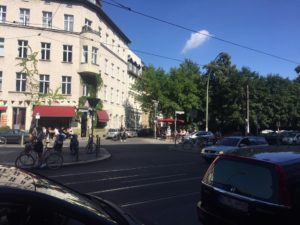 in the construction of the Berlin city wall, the Spandau suburb and at the northern end with the Rosenthaler Tor, which was completely destroyed in the World Wars. In the following centuries, the street with residential and commercial buildings was expanded, which were partially destroyed in the war and built, some even still remain. The Rosenthaler Straße is one of the most beautiful and popular boulevard among locals as well as tourists. You can also easily see it on the tram line M1, which runs the route between the Rosenthaler Platz, also called "Rosi" in the Berlin vernacular, and the Hackescher Markt.
Experiencing, Shopping, Strolling
If you like looking at people, want to be fascinated by the Mitte district or just want to watch as many hip young people as possible, the best place to sit down is one of the numerous cafés or restaurants and let yourself be sprinkled by the events around you.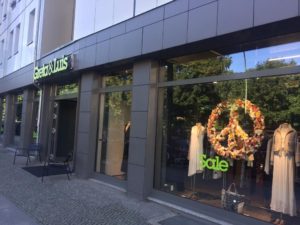 Rosenthaler Straße is a location like no other, where young new and old Berliners meet stressed men and women in suits. Everyone explores the road in their own hectic pace or serenity. Let yourself drift and indulge in the various interesting stores. Here you'll find almost everything your heart desires, from small stuff and decoration articles to designer clothes and management consultancies, it's all there.