Initiative against the project "Media- spree": The Holzmarkt
The "Mediaspree" project was launched in 1990 after the fall of the Wall. From the plans of this initiative it can be read that the area of the former club Bar 25 should be built on with office buildings and luxury apartments. However, the inhabitants of the Kreuzberg-Friedrichshain district did not want to accept this and successfully sought a referendum for an open bank of the Spree for all in 2008. The affected section of the Spree is located on the border between Mitte, Friedrichshain and Kreuzberg.
From Club to Park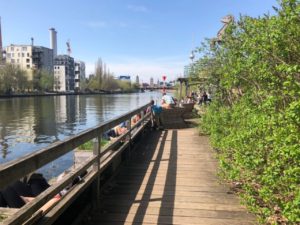 After the closure of the club, the commercial development of the area could be prevented. Meanwhile, the approximately 18,000 square meter Spree promenade for all visitors is open and is realized by a cooperative network through a sustainable investment model, which constructively involves investors and residents. Anyone can become a companion and thus gain the opportunity to support and participate, no matter how many shares they hold. This guarantees creative freedom and guarantees and reassures every comrade of being part of the association for an open Spree shore
The area includes the beach bar Pampa, which consists of a large mix of self-made wooden platforms and stalls, sofas and hammocks and many other extras. More than 200 people have already found a job in the Holzmarkt, be it in the workshops or production rooms, the day nursery and night care centre or in the catering establishments. The Holzmarkt gives many residents a perspective and is a symbol of the will of the people to stand up against industrial development and for a sustainable future.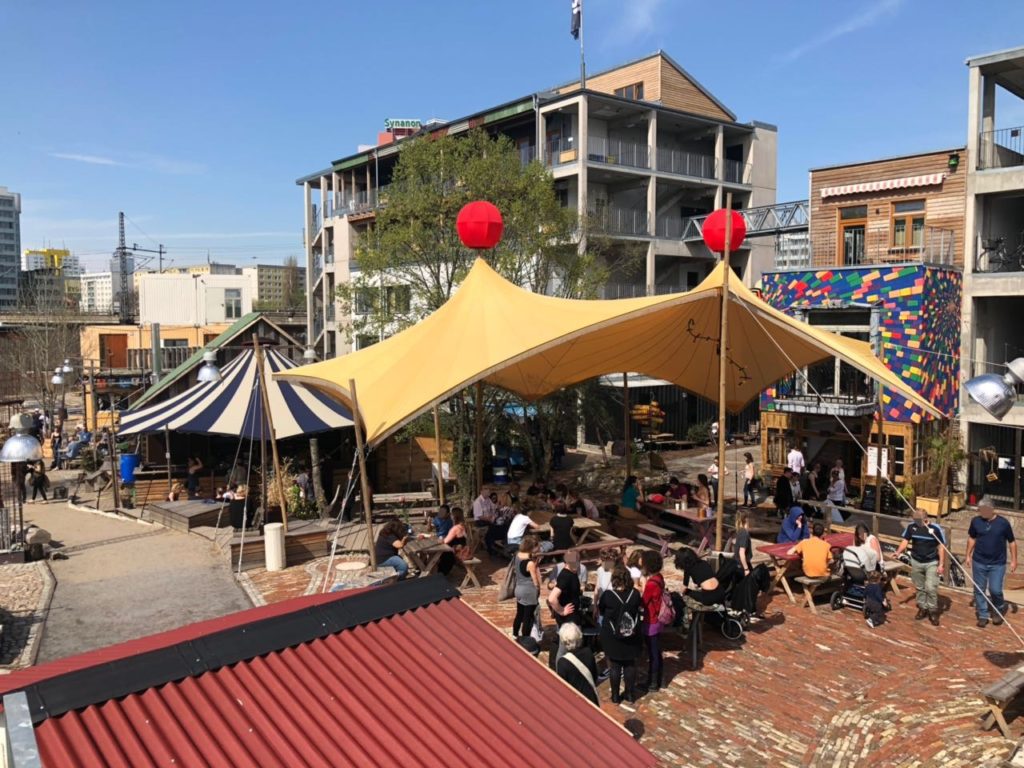 Citizens will instead of politics project
The Holzmarkt also offers various culinary offerings, such as the restaurant KaterSchmaus, whose culinary offer attracts guests from all over the world. Currently, both the pasta and the bread itself is made, they are working on only using only fresh ingredients and harvested from the urban roof to bring even fresher dishes on the plate.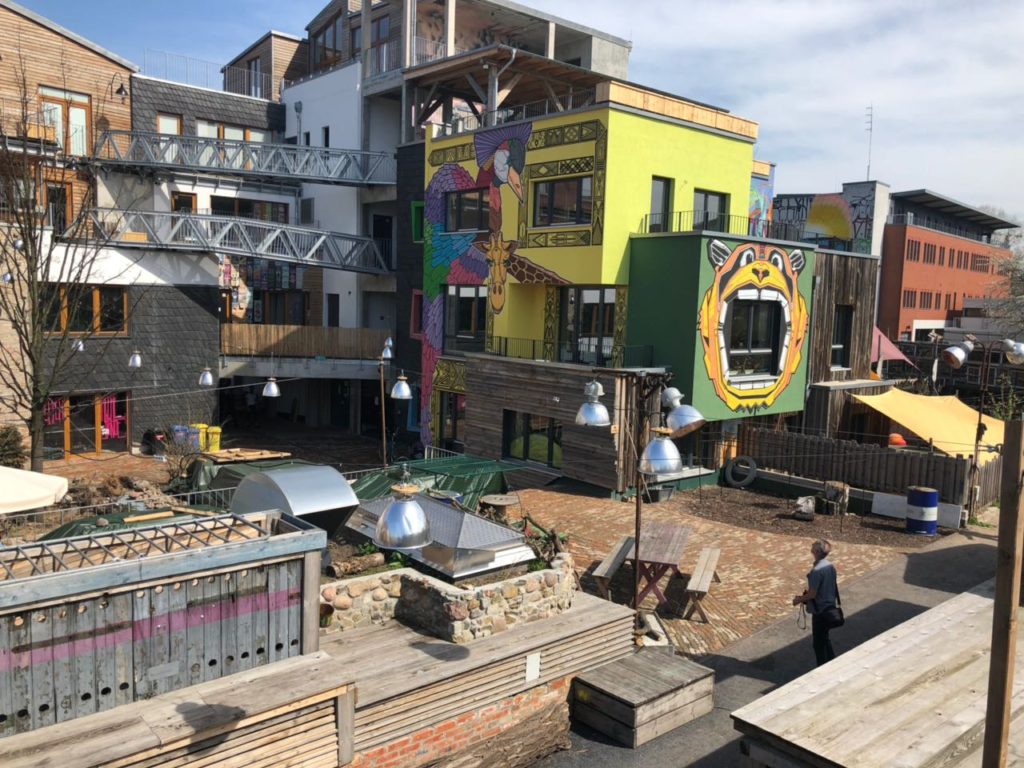 The so-called Mörchenpark is also a non-profit garden project of the Holzmarkt cooperative. In this association, citizens of the city of Berlin gather and get involved to organize the bank and garden planning of the Holzmarkt. Thus arises on the Spree shore an inner city community garden, which you can use for free for walking and relaxing. The Mörchenpark brings a small piece of nature into the urban jungle of Berlin and creates a natural green and experimental area for young and old.