Bikini Berlin: Culture & Shopping on the Kurfürstendamm
The Bikini Berlin is one of the highlights in the West of Berlin. The area is listed and consists of the bikini house, the high-rise at Hardenbergplatz, the cinema Zoo Palast and the 25hours Hotel as well as the parking garage at the Aquarium. It is located at Kurfürstendamm in Berlin – Charlottenburg and can be reached on foot in five minutes from KaDeWe, for example. It houses several shops, restaurants and a bar. On the top floor is the Israeli restaurant NENI and the Monkey Bar. From here you have a breathtaking panoramic view over Berlin, especially over the zoo and the Tiergarten.
Modern Retreat for Berliners and Tourists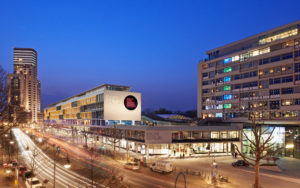 During the Cold War, the "Zentrum am Zoo" in West Berlin was completed by Paul Schwebes and Hans Schoszberger; it is one of the few remaining buildings in Germany's long post-war history. By the end of the 1960s, more than 60 fashion companies were established there, producing and selling in the building complex. After the Iron Curtain was a thing of the past, the area was neglected until a Munich company bought the house in 2014 and revived it with a careful renovation. Thus the Bikini Berlin was born, which offers shopping, cuisine, work, entertainment, recreation and retreat for Berliners and tourists.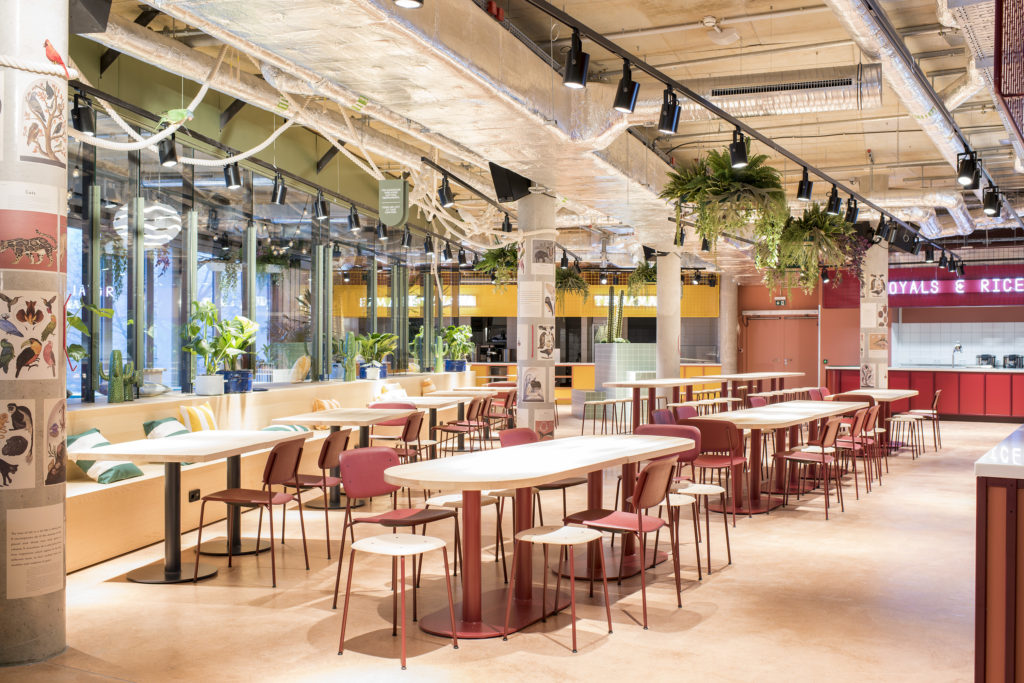 Concept Shopping Mall
The Bikini Berlin is the first house worldwide that is a so-called concept shopping mall.  Thus, the bikini is very different from other malls like the Alexa or the LP12 Mall of Berlin.  The Concept Shopping is a compilation of carefully curated and coordinated boutiques and restaurateurs who can temporarily launch and sell their assortment through modular pop-up boxes.  Young, independent designers and creatives have the opportunity to present their creations to the public without any major obstacles.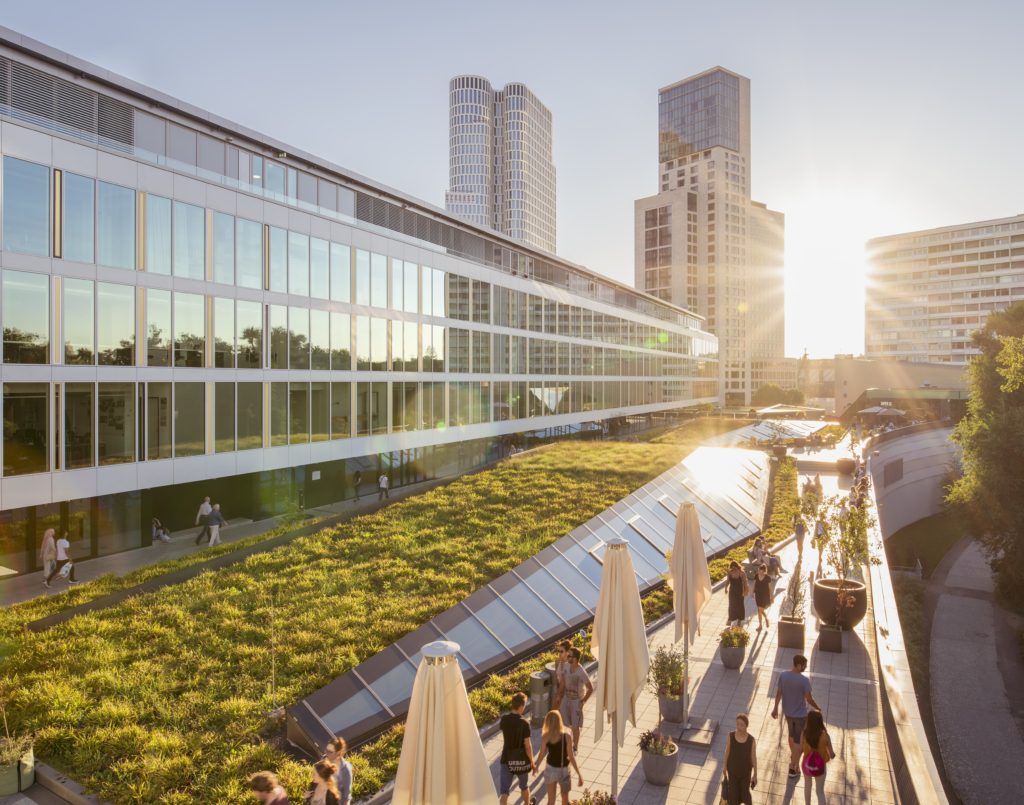 Besides the huge terrace of the NENI and the Monkey Bar Berlin, the bikini house has another highlight: a 7000m2  large, green and freely accessible roof terrace in the middle of Berlin. It is also called Bikini Berlin Shopping Garden and is inspired by New York's Highline Park. From here you have a fabulous view over the zoo and Berlin City West.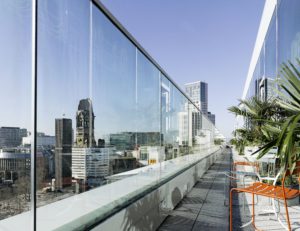 The Bikini Berlin is one of the most modern and relaxed shopping opportunities in Berlin. Here you have the possibility to eat, shop, go to the zoo, get inspired by the different concept stores or simply enjoy the flair of the Berlin West.